Office consists of the sales, marketing, finance and administration departments. Our CEO sets PureBlue's course and motivates the team to perform at their best. The finance department ensures we remain financially stable, while the marketing team promotes our products and services. The sales team keeps in touch with (potential) customers. Finally, our administrative staff manages day-to-day operations and makes sure we work smoothly and efficiently.
Employees office
Our engineering department is responsible for designing and developing innovative wastewater treatment systems that are both efficient, compact and environmentally friendly. We create systems that meet the unique needs of our customers. They are involved from the initial design phase to the realisation and testing of the systems. The engineering department provides customised solutions for all wastewater treatment challenges, such as odour control and noise reduction.
Employees engineering
Service deals with maintenance, repair and replacement of equipment, as well as troubleshooting and system optimisation. Our service engineers are highly trained and experienced. They understand the complex processes of our wastewater treatment systems. Service aims to keep our wastewater treatment plants running as efficiently as possible, minimising downtime and optimising performance. Our service department is available 24/7 to resolve any problems or concerns.
Employees service
Our R&D department is the brains behind our smart innovations in wastewater treatment. Our team of experts is dedicated to researching and developing new technologies and solutions that improve the efficiency and effectiveness of our systems. Research & Development is constantly exploring new ideas and testing our technologies. Our focus on R&D enables us to offer advanced solutions that meet the specific needs of our customers. Thanks to R&D, we are frontrunners in the field of sustainable and decentralised wastewater treatment.
Employees R&D
Our production department is responsible for realising high-quality, reliable and compact wastewater treatment systems. Our team of experienced technicians uses state-of-the-art equipment and production techniques to produce systems that meet the highest quality and performance standards. At PureBlue, there is a strong emphasis on quality control throughout the production process. Every system that leaves our company is thoroughly tested (FAT and SAT). Whether you need a standard system like the InnoPack or just a customised solution, our production department has the expertise and resources to make the best possible system every time.
Employees production
Office
Sales, marketing and finance
Angelo
CEO
Maud
HR & Finance

Haniel
Asset Manager
Engineering
Mechanical, software, hardware and automation
Sjors
Productmanager
Sam
Teamleader production

Kevin
Supply chain / work planner
Thierry
Automation engineer
Rik
Process engineer
Koen
Mechanical engineer
Service
Excellent service and maintenance
Floriean
Service coordinator
Paul
Service engineer
Hasan
Service engineer
Research and Development
The brains behind our technology

Kevin
R&D Manager

Dries
R&D Coordinator

Nelis
R&D Technologist

Alessandro
R&D Technologist

Nimmy
R&D Technologist
Assembly
The people who realise our systems

Sjaak
Projects & Service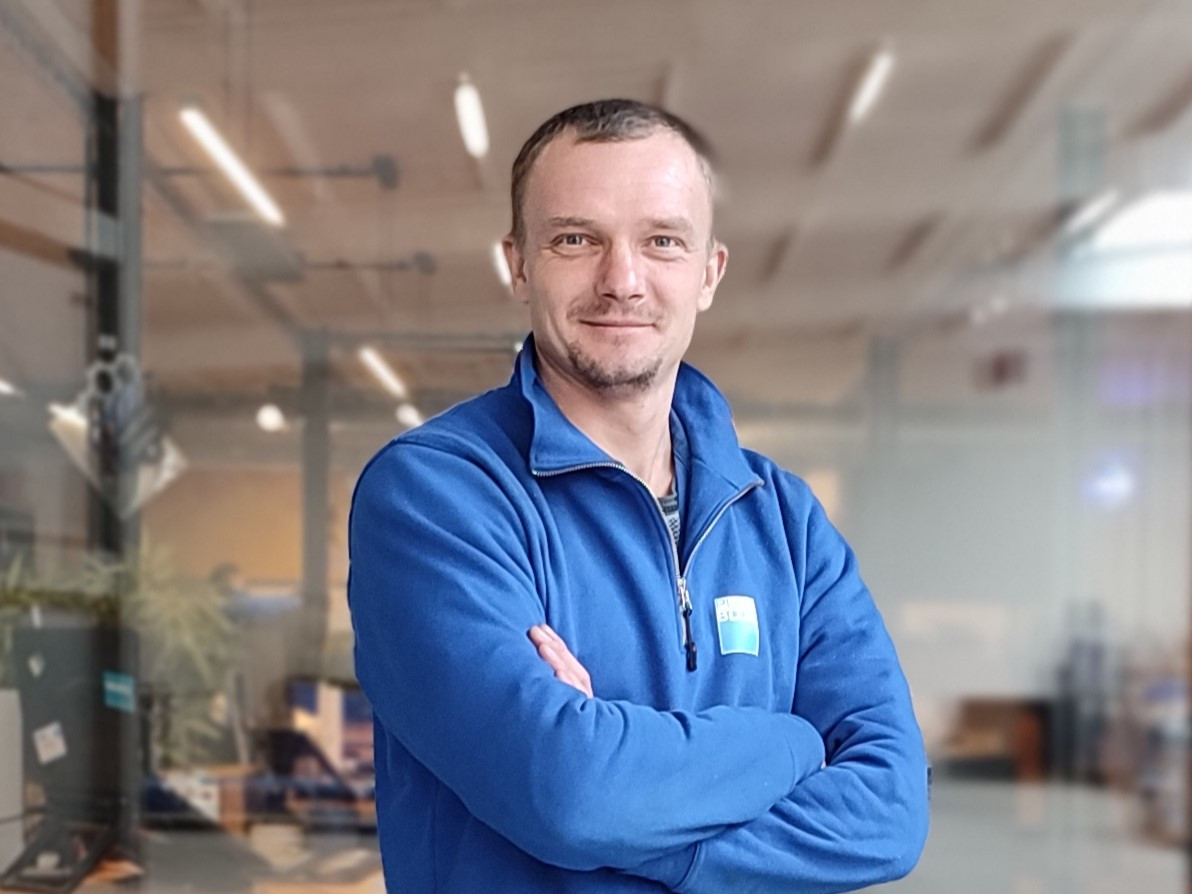 Oleksandr
Assembly Technician

Oksana
Assembly Technician

Daria
Electrical Assembly Technician

Jacko
Foreman production