Biological and compact wastewater treatment
The InnoPack Mini is the compact solution for treating wastewater produced on board. This includes water from the toilet, shower, kitchen and laundry room. The installation works on the basis of smart biology and is suitable for cargo ships, tankers and passenger ships with day guests on board.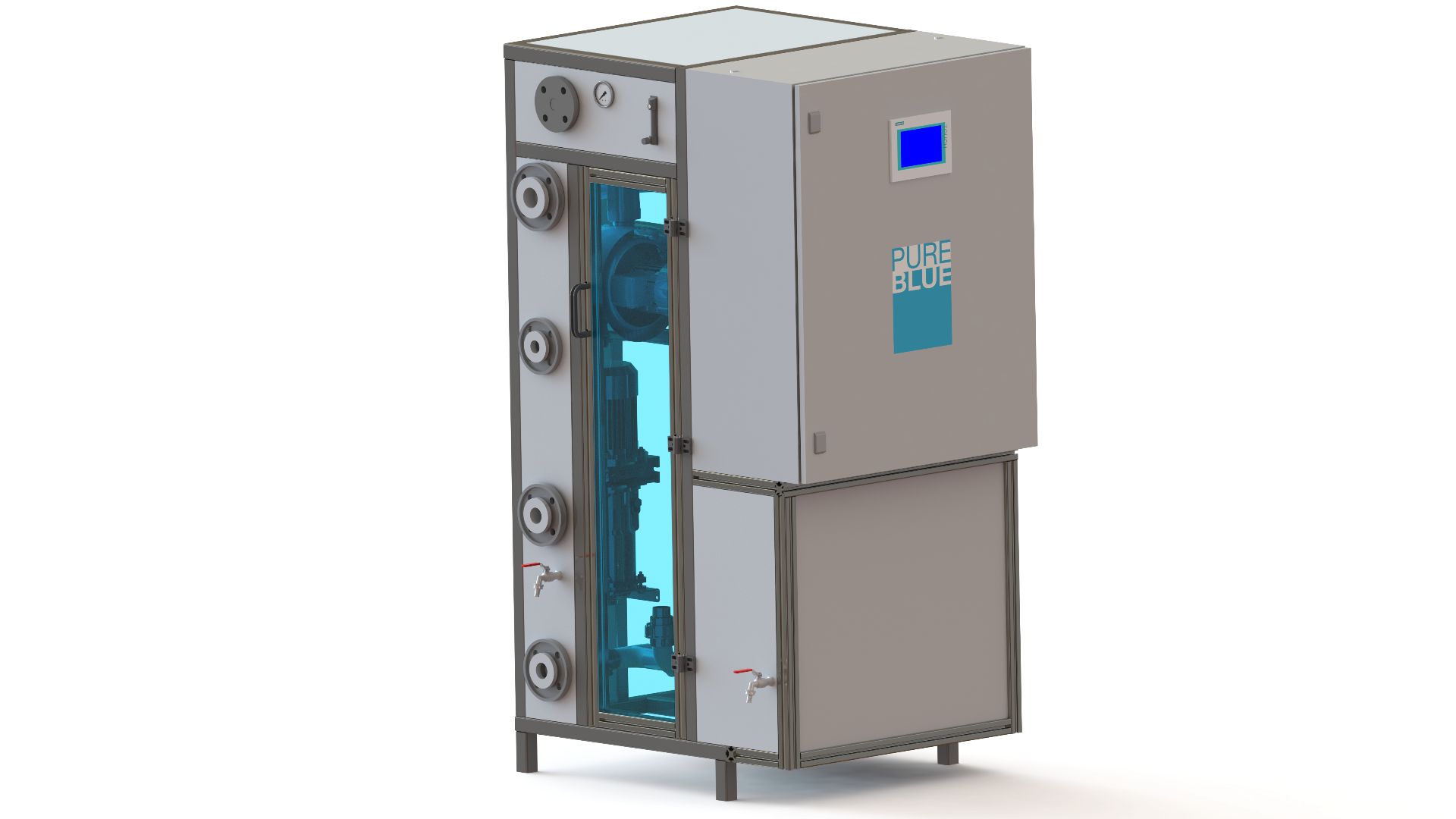 The InnoPack Mini
The treatment of wastewater is essential for the future of our rivers and waterways. Thanks to the InnoPack Mini, treated water can be discharged and water quality will continue to improve.
The installation is equipped with PureControl, which allows PureBlue to monitor the system 24/7 and detect and prevent problems early. This automatic control system makes the Innopack Mini an independently operating installation. No specialist knowledge is required to work with it. This has several advantages; the installation is easy to install, easy to use and low in maintenance.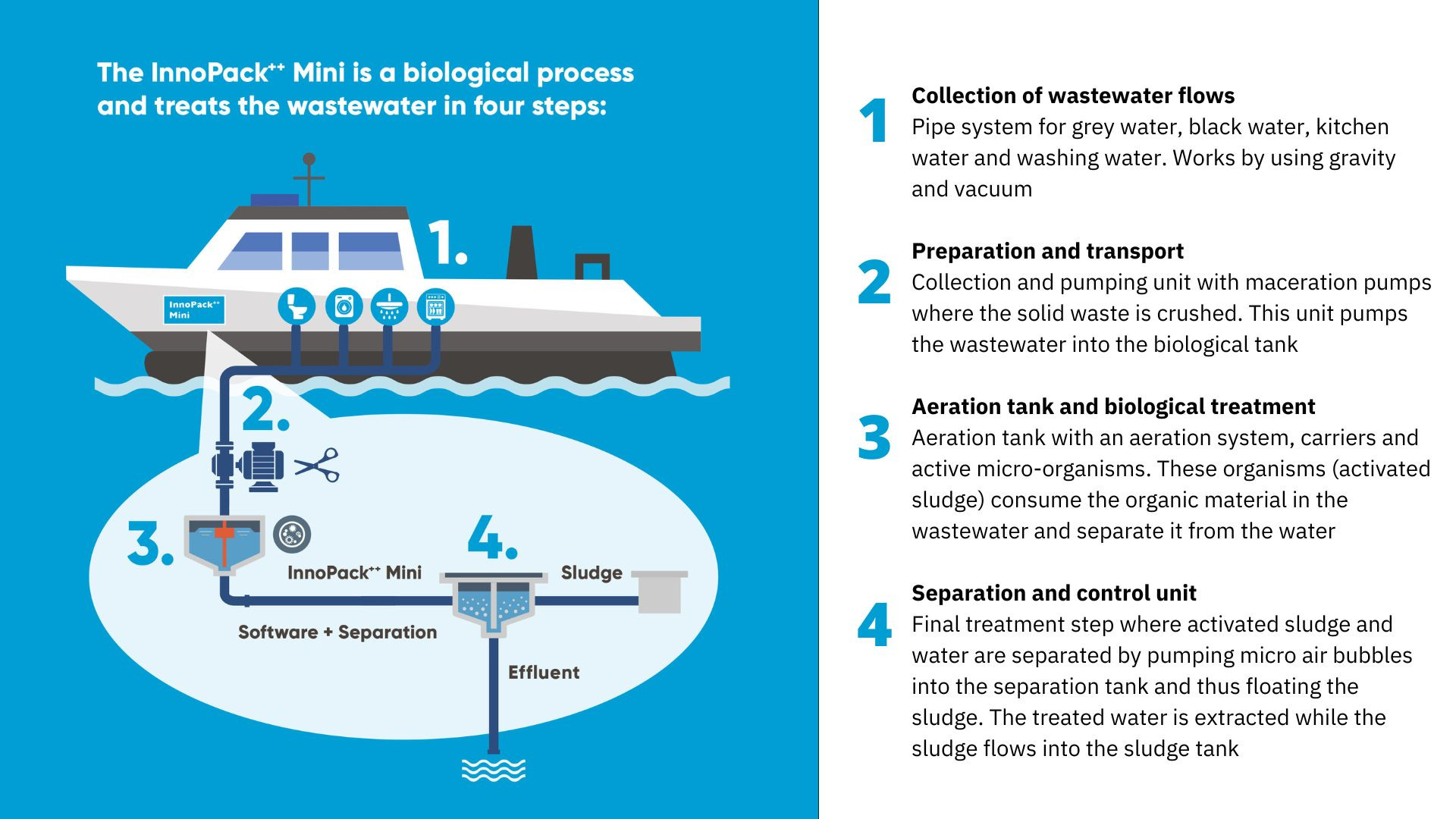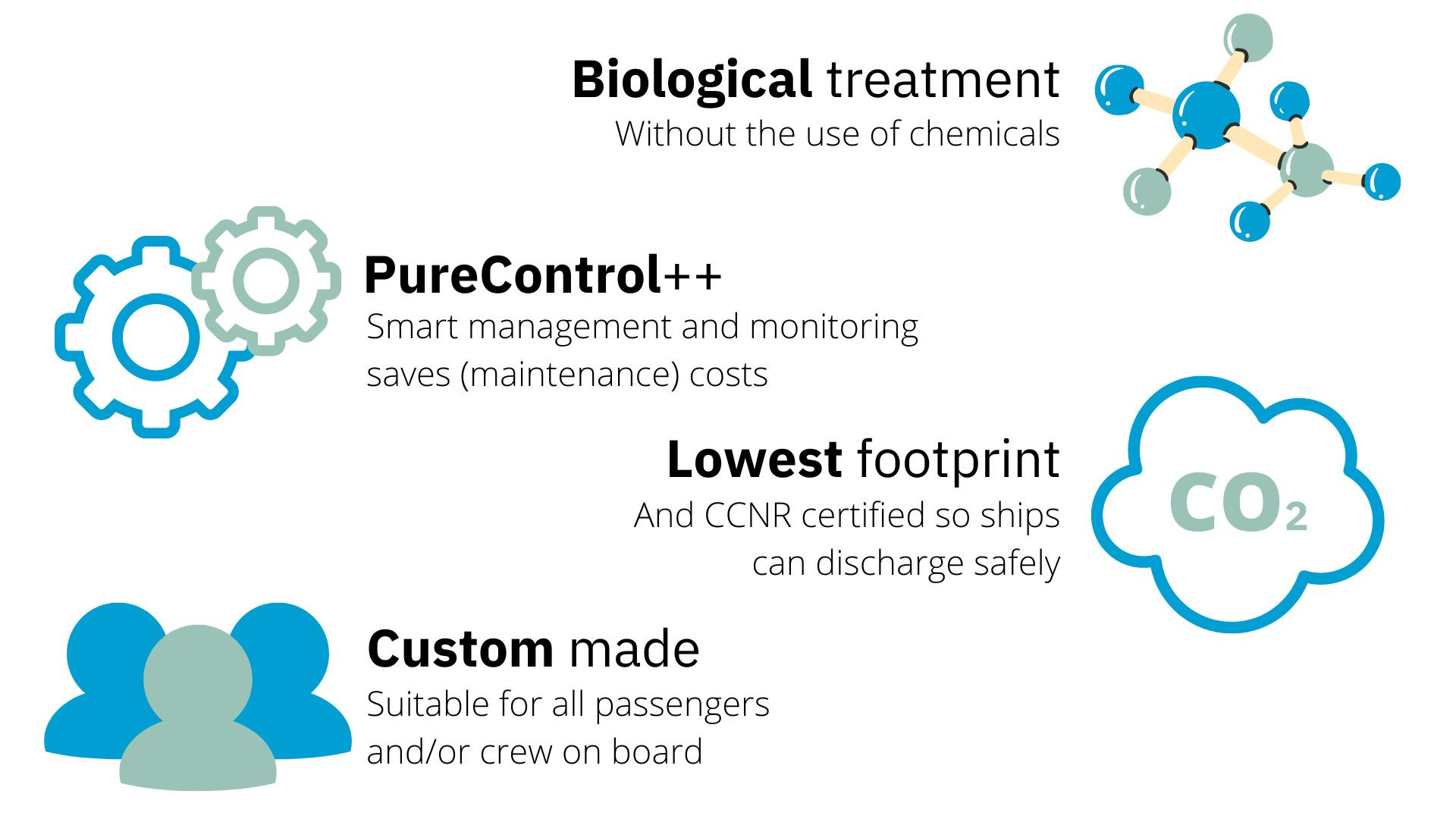 Biological treatment
The InnoPack Mini is based on biological treatment. The MBBR (Moving Bed Biofilm Reactor) technology has micro-organisms located on carriers. Oxygen is added via the aeration system so that the organisms can convert the organic substances into new biomass.
The sludge floats to the surface and the clean water is extracted, which enables a safe discharge.
Compact & lightweight
Major advantages of the InnoPack Mini are its small size and light weight:
The system is only 182 cm high and 105 cm deep and therefore fits into almost any vessel.
The advanced separation with micro-bubbles ensures a minimal amount of sludge. This is removed at the top of the tank and can then be collected in the ship's tank.
Low cost of ownership
The compact design makes the InnoPack Mini easy to use and maintain. In addition, the automatic control system (PureControl) enables remote service.
The operational simplicity guarantees high functional reliability. This results in low cost of ownership.